About Me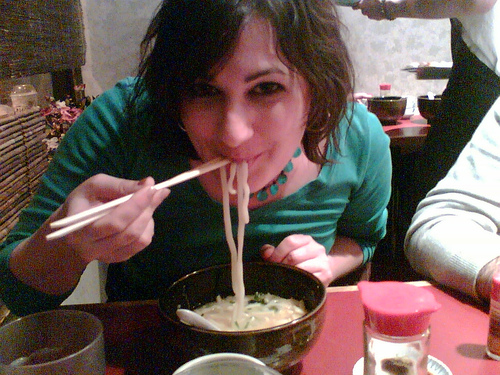 My name is Julie, and um…I love food.
I love to eat it. I love to cook it. I love to research it, and I love to write about it. So I've decided to create a place that will allow me to escape my day job as digital art director and do what I really love…which is to write about food and share my personal history with people that also love food.
This blog has been a long time coming (just ask my friends!)…and my hope is that it will be a place that I can:
share my memories of food and family recipes, while at the same time creating new ones.
experiment in the kitchen, learning new techniques while trying to master old ones.
rant and rave about restaurants I've been to, or food that I've tasted while out enjoying life.
talk about food in ways that convey the most important thing about it…the way that it magically becomes a social center and gathering place for family and friends.
So if you like this blog, want to share a recipe, a story, or just say "hi" please feel free to regurgitate your thoughts, I'd love to hear them!
Julie